LOS ANGELES — Sept. 13, 2011 — Today at its developer-focused BUILD conference, Microsoft Corp. showcased a detailed preview of the next major release of Windows, code-named "Windows 8." The company also detailed new tools for developers to help write applications for more than 1 billion people around the world who use Windows every day.
"We reimagined Windows," said Steven Sinofsky, president of the Windows and Windows Live Division at Microsoft, in his keynote address to the thousands of developers in attendance. "From the chipset to the user experience, Windows 8 brings a new range of capabilities without compromise."
Beyond seeing highlights of the work done on devices by partners including AMD, Intel, NVIDIA, Qualcomm and Texas Instruments, attendees at BUILD also received a Samsung prototype PC with Windows Developer Preview to aid them in creating and testing apps. Developers will also be able to download the Windows Developer Preview via the new Windows Dev Center later this week. Webcasts of sessions will be posted on the BUILD site as well.
Founded in 1975, Microsoft (Nasdaq "MSFT") is the worldwide leader in software, services and solutions that help people and businesses realize their full potential.
Some information relates to a prerelease product, which may be substantially modified before it's commercially released. Microsoft makes no warranties, express or implied, with respect to the information provided here.
Note to editors: For more information, news and perspectives from Microsoft, please visit the Microsoft News Center at http://www.microsoft.com/news. Web links, telephone numbers and titles were correct at time of publication, but may have changed. For additional assistance, journalists and analysts may contact Microsoft's Rapid Response Team or other appropriate contacts listed at http://www.microsoft.com/news/contactpr.mspx.
athan Olivarez-Giles / L.A. Times Tech Blog: Windows 8: A first look at Microsoft's new operating system [Video]
No tags
It must have sounded like a great idea to someone at News Corp (NSDQ: NWS) at the time: "Hey, I know how we can sell more subscriptions through the New York Post iPad App!  Let's block access through iPad Safari and make them go to the app instead."
Read the story => http://paidcontent.org/article/419-new-york-post-blocks-ipad-access-via-safari-to-sell-subscriptions/
Gizmodo
,
I4U News
,
Electronista
,
The Wire
,
RazorianFly
,
AppleInsider
,
9 to 5 Mac
,
App Advice
,
Examiner
,
The Loop
,
PhoneArena
New York Post Blocks iPad Access Via Safari To Sell Subscriptions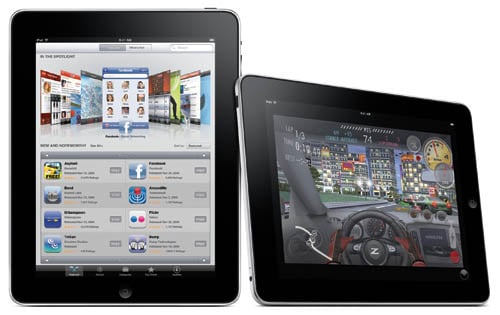 Apple released information today that it has soled over 2,000,000 units of it'd popular iPad device. "Customers around the world are experiencing the magic of iPad, and seem to be loving it as much as we do," said Steve Jobs, Apple's CEO. "We appreciate their patience, and are working hard to build enough iPads for everyone."
Apple began shipping iPad in Australia, Canada, France, Germany, Italy, Japan, Spain, Switzerland and the UK … Official Apple Release Read More…MediaMemo, TechCrunch, 9 to 5 Mac, GigaOM, Silicon Alley Insider, DailyTech, Engadget, Liliputing, Pulse2, InformationWeek, Mashable!, iLounge, Techie Buzz, RazorianFly and Gizmodo
apple · ipad · sales · steve jobs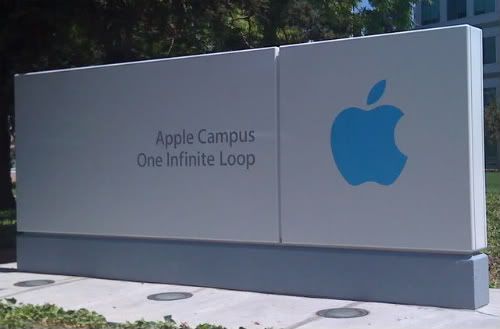 Gizmodo blogger Jason Chen's computers were seized from his home by police. No arrests were made so far but it's clear that Apple is really pissed about having there new iphone leaked and want to set an example. What do you think?
Read the whole story http://gizmodo.com/5524843/police-seize-jason-chens-computers
he Microsoft Blog, Guardian, Bits, TechCrunch, Yahoo! News, The Wire, HotHardware.com News, ZDNet Australia, AppleInsider, Digits, L.A. Times Tech Blog, Silicon Alley Insider, CNET News, The Secret Diary of Steve Jobs, Network World, Technologizer, DailyTech, The Seattle Times, Startup Meme, Fortune, Fast Company, BerryScoop, BlogsDNA, VentureBeat, Erictric, Hardware 2.0, WMPoweruser.com, QuickPWN, The Register, Macworld, Edible Apple, Icodom, TUAW, TiPb, Electronista, Digital Daily, Neowin.net, Techland, The Next Web, Media Decoder, MacRumors, Cathode Tan, The Loop, EverythingiCafe, Kotaku, iPhone Savior, Boing Boing and Phones Review
No tags